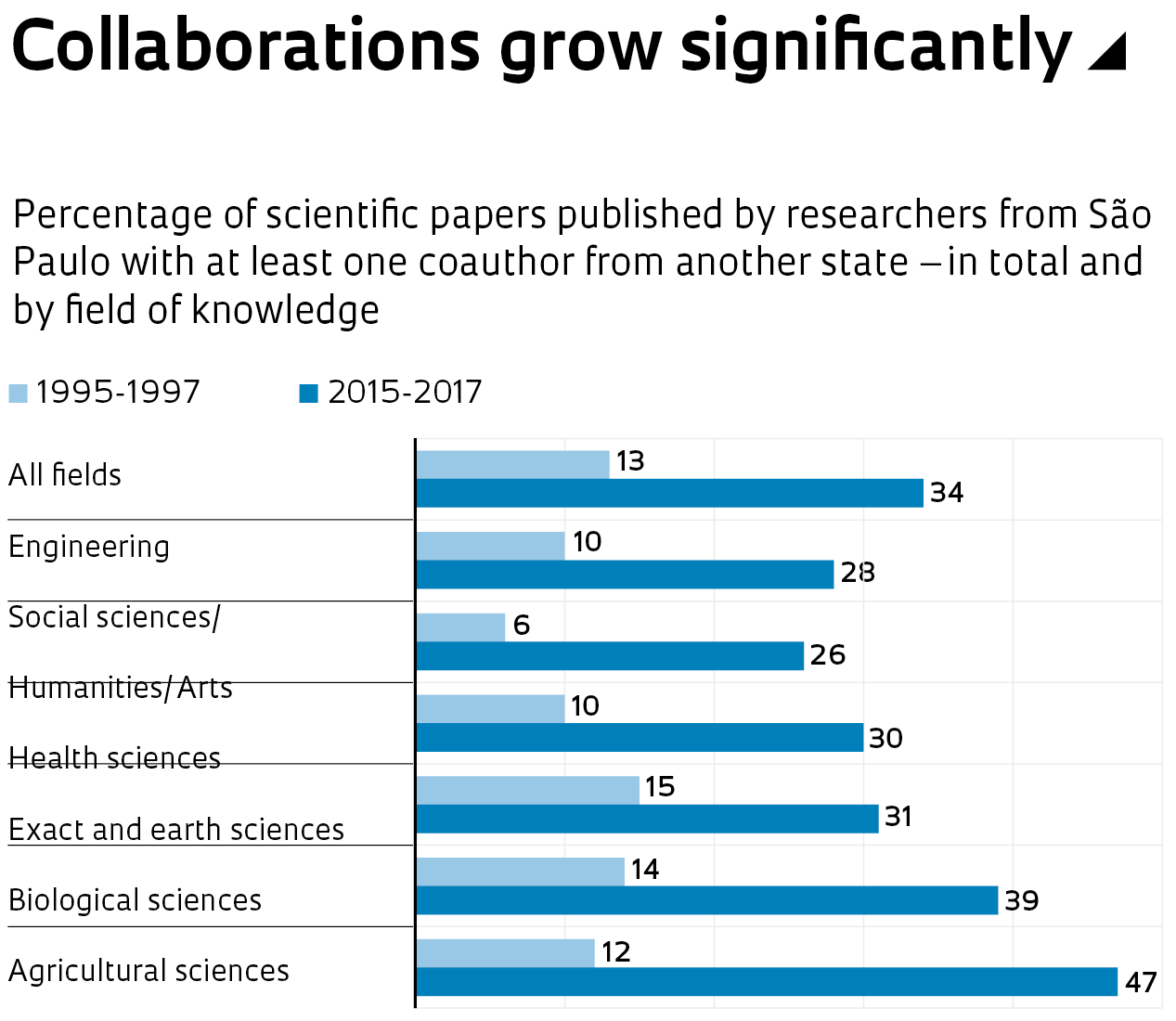 The proportion of scientific publications1 by authors from São Paulo2 that were coauthored by researchers from other states rose from 13% to 34% between the three-year periods of 1995–1997 and 2015–2017.
The percentage increased in all major fields of knowledge, with the highest levels seen in the agricultural and biological sciences in the most recent three-year period.
The number of collaborations with all states grew, reaching more than 20% of publications for 19 states.
In all states, publications that involve collaboration with researchers from São Paulo receive more citations, on average, than those that do not3.
In many cases, the average number of citations more than doubled to levels similar to countries renowned in science.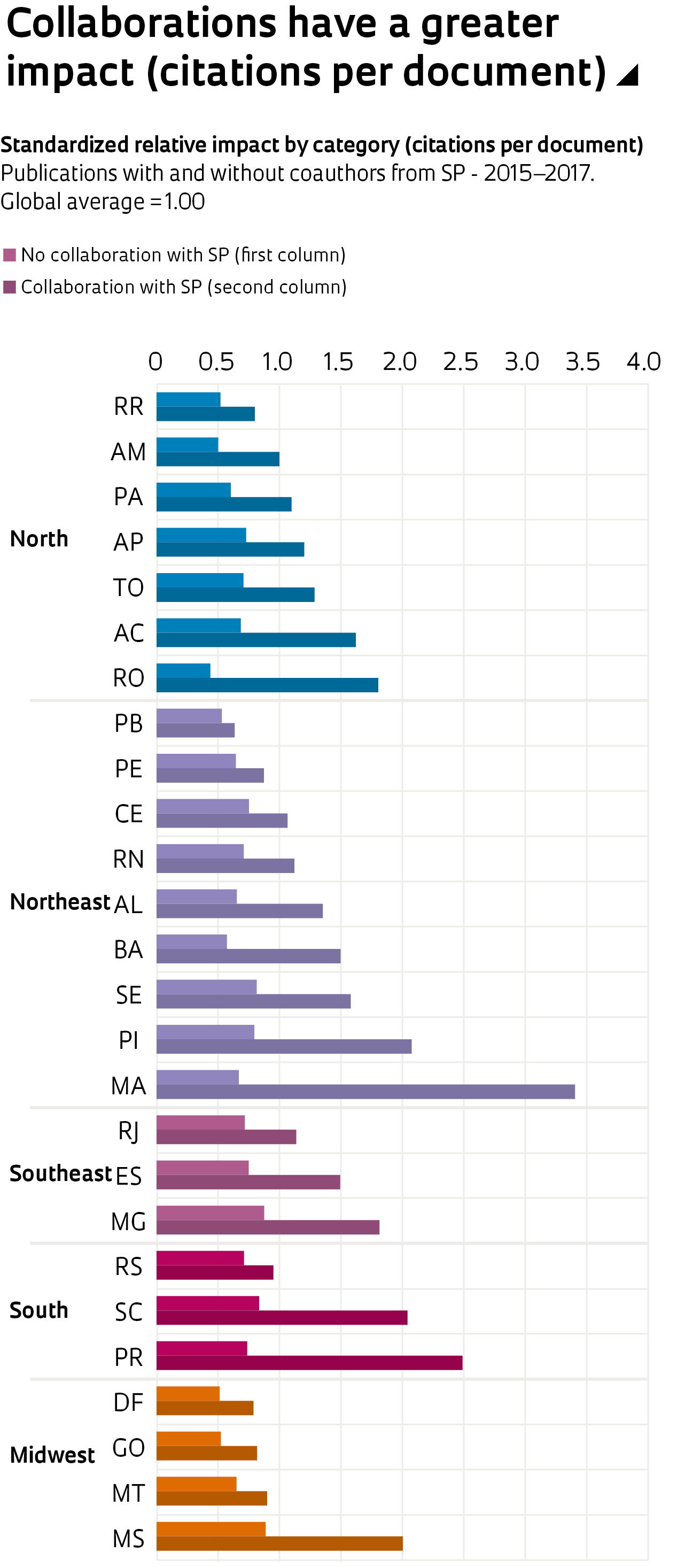 NOTES (1) PUBLICATIONS INDEXED BY THE WEB OF SCIENCE/CLARIVATE DATABASE AS "ARTICLES," "PROCEEDINGS PAPERS," AND "REVIEWS" ACCORDING TO THE "FAPESP" SCHEME. (2) A PUBLICATION IS ASSIGNED TO A COUNTRY OR REGION IF ANY OF THE AUTHORS IS BASED THERE. (3) THE INDICATOR USED IS THE INCITES/CLARIVATE "CATEGORY NORMALIZED CITATION IMPACT," CALCULATED AS THE AVERAGE NUMBER OF CITATIONS RECEIVED PER DOCUMENT, NORMALIZED BY FIELD OF KNOWLEDGE, DOCUMENT TYPE, YEAR OF PUBLICATION, AND GLOBAL AVERAGE (NORMALIZED TO 1.00).
SOURCES INCITES/WEB OF SCIENCE/CLARIVATE, DATA DOWNLOADED IN JULY 2019
Republish