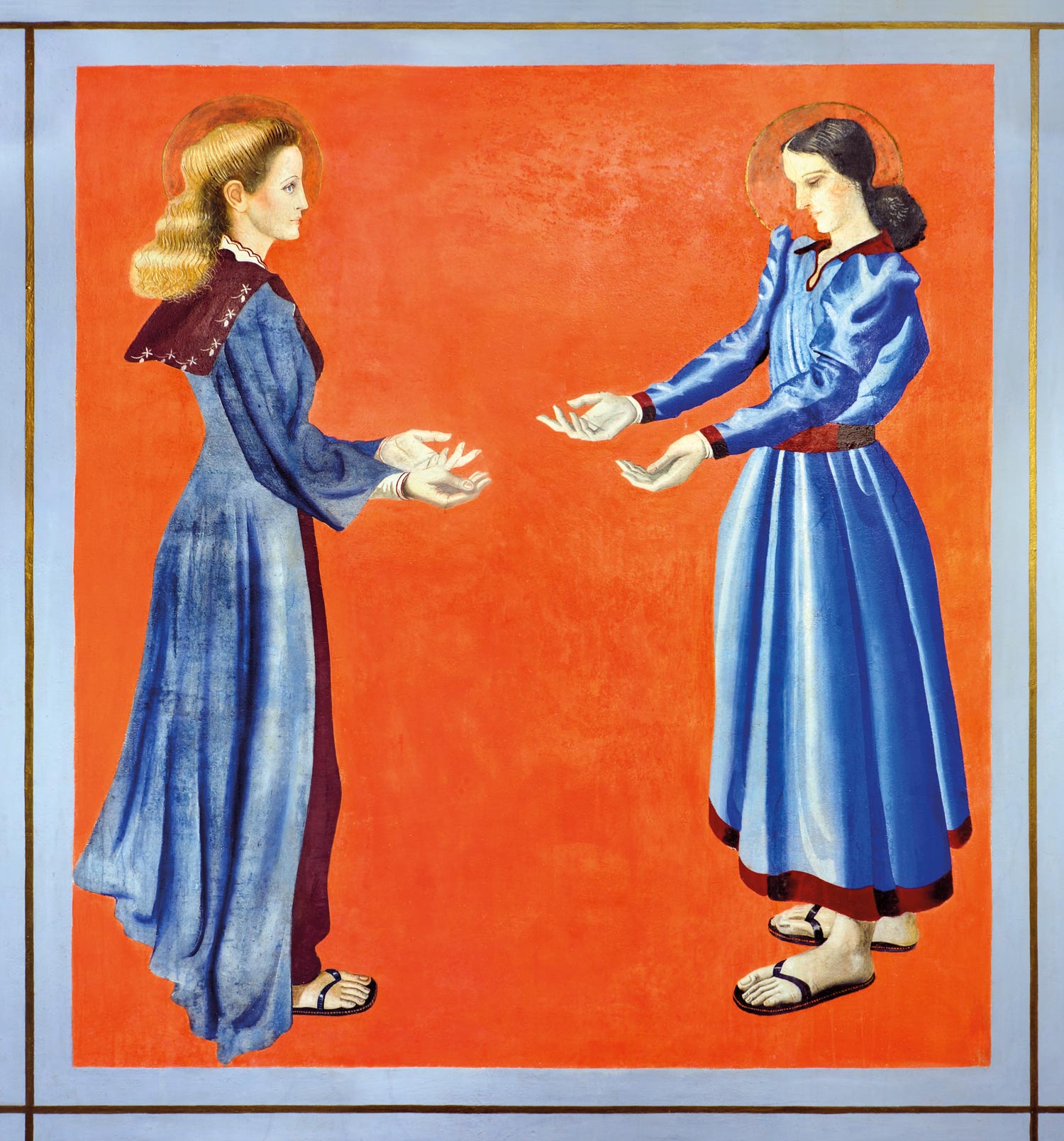 Pedro CamposTaking images at different wavelengths, such as infrared, ultraviolet, and X-ray, is bringing to light nuances of the creative process of Candido Portinari (1903–1962). In collaboration with restorers and museologists, the team of nuclear physicist Márcia Rizzutto, of the University of São Paulo (USP), used different physico-chemical analysis techniques to study the painter's works and, in some cases, succeeded in pointing out hidden strokes that had been sketched and later covered up by layers of paint as decided by the artist himself. These findings were found through studies of paintings from two collections of Portinari's works kept in the interior of São Paulo: the murals at the Casa de Portinari Museum in Brodowski, the painter's native city, and the sacred canvas collection at the Senhor Bom Jesus da Cana Verde Sanctuary, the main church of Batatais. The studies also refined scientific knowledge about the chemical composition of the painter's preferred colors, called the pigment palette.
The most interesting discoveries came from analyses of murals in a small room called the Chapel of Nonna, located in the former home of the Portinari family, which today is the museum and belongs to the Department of Culture for the State of São Paulo. The chapel exhibits sacred images and those of saints with physiognomies inspired by members of the artist's family and his friends. It was built at the beginning of the 1940s so that Portinari's grandmother, Pelegrina, who was sick at the time, could pray without having to go to church. To the left of the entrance, there is an eye-catching mural that measures 1.8 meters (m) by 1.6 m and that portrays the visit of Our Lady to Saint Elizabeth, whose faces were designed, respectively, based on the features of Portinari's sister, Olga, and his wife, Maria Martinelli (1912–2006).
Rizzutto produced infrared images of the figure of Saint Elizabeth and claimed that, through the addition of pencil strokes, the painter corrected the drawing in three places: the contour of the eyebrow, the shape of her waist (which was reduced in comparison to the initial draft), and her fingers. "Referred to as 'pentimento,' the pencil marks show the regret of the artist, who changed his mind during the creation of the artwork and altered the figures of the painting," comments the researcher and manager of the Center for Applied Physics Research on the Study of Artistic Heritage and History (NAP-FAEPAH) at USP. Infrared images are commonly used to investigate the creative process of painters as they can detect pencil sketches covered by paint.
Hidden details in a mural
Images of different wavelengths reveal cracks and how the painter created the figure of Saint Elizabeth